Day 1 :
Keynote Forum
University of Catania, Italy
Time : 9:00-10:00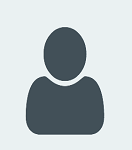 Biography:
Dario Rusciano has completed his PhD at university of catania, Italy in 1979. He has been involved as a Post-doctorate and Project Leader in basic research on cancer metastasis at the Sclavo pharmaceutical company of Siena, Italy from 1982 to 1989 and then at the Friedrich Miescher Institute of Basel, Switzerland until the year 2000. He then shifted his interests towards translational research in ophthalmology, working as Lab Leader for the next seven years in SIFI, a pharmaceutical company based in Sicily, Italy and then at SOOFT, another pharmaceutical company now owned by Fidia Pharmaceuticals, Abano Terme, Italy, where he has been appointed Scientific Director.
Abstract:
Age-dependent Macular Degeneration (AMD), Diabetic Retinopathy (DR) and Primary Open Angle Glaucoma (POAG) claim each year the sight of many thousand patients worldwide. There is no cure for these diseases and the best we can do is to try and slow down their progression. Therefore, early diagnosis is mandatory so that palliative treatments can be started as soon as possible. In the absence of a definitive drug treatment for each of these pathologies, food supplements play a relevant role in the control of their progression. Animal models of disease have allowed establishing the way food supplements may work and provide a proof of concept of how they may interfere with the mechanisms behind the progression of each disease, encouraging further verification in clinical trials. POAG is a pathology in which the elevated Intraocular Pressure (IOP) is a major risk factor that triggers the progressive death of retinal ganglion cells (RGC: Forming the optic nerve), finally leading to loss of vision. Therefore, the two main strategies for POAG control are the reduction of IOP and the neuroprotection to increase the survival chances of RGC. Food supplements based on Coleus forskohlii extracts enriched in forskolin and homotaurine have shown a good efficacy, both preclinical and clinical, in controlling POAG progression. AMD is another kind of retinal degenerative disease, in which the prolonged oxidative stress during a lifetime produces an amount of debris (the so-called 'drusen') that accumulates between the pigmented epithelium layer (on which photoreceptors rest) and the choroid. The consequent inflammatory events, in which activated macrophages play a determinant role, eventually lead to the breaking of the thin Bruch's membrane that separates the retina from the nutritive choroid (made of a capillary network), triggering the invasion of blood vessels into the macular region of the retina (normally avascular). The resulting hemorrhages and edemas dramatically impair vision. Food supplements based on a specific and calibrated fatty acids mixture appear to be able to control the inflammatory process, decrease the damage at the retina and improve its physiological response. Similarly, a different, but analogue, fatty acid formulation has been shown to be able to delay the neurological damage (including the optic nerve) caused by demyelination in a model system of autoimmune induced encephalopathy. DR is a common complication of diabetes, occurring when there is an insufficient control of blood sugar levels. Long term hyperglycemia causes a constant oxidative stress, resulting in endothelial dysfunction and angiopathies that also involve the retina among other organs. Hemorrhages, edemas and focal ischemias characterize the early stages; neovessel formation and invasion into the macular region are typical of the late stages. Food supplements are needed in this case, endowed with the properties to control blood sugar levels and protect endothelial cells from oxidative damage and the capillaries from degenerating events. Lipoic acid, omega-3 fatty acids, resveratrol, ginkgo biloba, chromium are some of the components of food supplements that may help in the early and late stages of this disease.
Keynote Forum
Central Research Institute of Homoeopathy Noida, India
Time : 10:00-11:00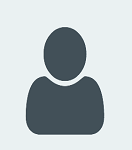 Biography:
Renu Arya has completed Post-graduation in Pharmaceutical Sciences with specialization in Pharmacognosy in 2009. She had 10 years of experience in teaching and research in the field of pharmaceutical sciences. She has published and presented more than 50 researches and review papers in the national and international journals and presented at various scientific programs globally. She joined Central Council for Research in Homoeopathy (CCRH) in 2016 as Research Officer (Pharmacognosy). She is working as Coordinator of drug standardization program of council and looking after the standardization work on homoeopathic medicines being carried out at the units of council namely, DDPRCRI, Noida, DSU, Hyderabad and CMPRH, Ooty. In a short span of her service in council, she has made herself conversant with the entire work of drug standardization, regulatory issues pertaining to homoeopathic drugs and has a zeal and conviction to work for development of homoeopathic drug as a whole by addressing the identity, quality and safety issues with innovative ideas.
Abstract:
India has its own unique health care delivery system. There is a provision of multiple systems of medicines for the promotion of health and prevention/cure of diseases. Integration of different philosophies in the delivery of health services is challenging but viable. Quality control is always been a challenge to every path of treatment which is directly dealing with the use of medicines derived from different sources and techniques. When it comes to homeopathic drugs which works on the principle of high dilutions of potentially active molecules retain a memory of the original substance it becomes even more important that the amount and quality of starting material depends on the method of preparation which should be standardized and controlled. The quality of source materials and of the excipients used in the manufacture of homeopathic medicines also leads to production of safe and effective drugs. Success in homoeopathic prescribing is based upon the purity and quality of drugs. A sub-standard drug will not produce desired therapeutic results. Standardization is essential to ensure purity, safety and efficacy of homoeopathic drugs. It is one of most fundamental prerequisites study for introduction of drug or formulation in clinical practice. Drug standardization study plays major role to ensure genuineness/authenticity, purity, quality, safety and efficacy of raw drugs as well as finished products used in homoeopathy. Every person engaged directly or indirectly in manufacturing, import, distribution should meet the relevant requirements as laid down in Good Manufacturing Practices (GMP) described in Sub rule (2) of Rule 85E of D&C Rules 1945 with conditions specified in Schedule M-1 which includes effective process controls, quality check on source materials, validated analytical methods, adequate buildings, good storage and sanitary conditions. It is high time that the available drugs should be of utmost quality and safe to consume.
Natural Medicines | Natural Products |Medicinal Plants | Herbal Drugs and Formulations | Traditional and Alternative Medicines | Toxicological Studies of Plant Products | Ethnopharmacology | Pharmacognosy and Phytochemistry | Homeopathic Medicines
Session Introduction
Ben Gurion University of the Negev, Israel

Biography:
Netta Gerad is a Naturopathic Doctor, completed her MBA from Ben Gurion University of the Negev, Israel. She is currently a Consultant and a Professional Writer in Topheal; a company which brings free natural healing information to therapists. She is also managing her naturopathic clinic successfully where she uses methods like: Nutrition, aromatherapy, homeopathy, medical herbal, etc.
Abstract:
In the study we review some research regarding natural treatment of ADD/ADHD, gain some gold advice from an experienced mom and a naturopath and get to know three new and different natural treatments: The Nemecheck protocol: There is growing scientific evidence that an imbalance of intestinal bacteria along with excessive inflammation within the brain are responsible for the features associated with autism as well as ADD/ADHD, mood disorders and developmental delay in children. Dr. Nemechek has discovered specific natural treatment combinations to improve or reverse brain inflammation and intestinal dysfunctions. Treating ADHD as an intestinal disorder opens a completely new treatment approach toward the actual physical problems underlying this condition. Neurofeedback: New and innovative home brain training solutions based on BCI and Neurofeedback. The system works in the neural pathways that create a sense of pleasure, motivation and concentration. The practice of neurofeedback allows the trainer to change his brainwaves frequency to the desired frequency while using his own self-regulation system. The flexibility of the brain is reflected in its ability to remember the way it changed frequency and by learning to reach the desired frequency even when the neurofeedback system is no longer there. CBD oil: CBD is a product of the marijuana (cannabis) plant with the high-inducing THC compound removed, which means it is not psychoactive. CBD oil might not be the first treatment for the attention part of ADHD, but its importance is to help with managing specific symptoms related to ADHD like: Anxiety, sleep disorders and social difficulties.
National chemistry school of Clermont-Ferrand, France

Biography:
Maël Gainche has completed his Master's degree in Organic Chemistry and Biocatalysis from Clermont-Auvergne University and joined PhD program in February 2017 in phytochemistry on natural substances from the local region, in a project called Plantinauv.
Abstract:
Anti-inflammatory activity of new natural compounds from Luzula sylvatica
Maël Gainche1 , J Cholet1 , C Ogéron1 , D Fraisse1 , C Felgines1 , M Vareille-Delabre1 , A Berry1 , M Vermerie1 , L Delort1 , C Decombat1 , J-Y Berthon2 , E Ranouille2 , E Saunier3 , J Priam3 , A Tourette4 , F Caldéfie-Chezet1 , F Senejoux1 , I Ripoche1 and P Chalard1 1 Université Clermont Auvergne, France 2 Greentech, France 3 Dômes Pharma, France 4 AltoPhyto, France
Inflammation is one of the major concerns in human health since recent studies highlighted its implication in numerous diseases such as cancer, diabetes or rheumatism. The high complexity of mechanisms involved in inflammation constitutes a real challenge for the discovery of innovative therapeutics. It is now well established that plant kingdom is capable of producing a considerable diversity of secondary metabolites with major medicinal interest. With a flora comprising more than 2000 plant species, the Auvergne region (France) represents a notable hotspot of biodiversity and chemodiversity. In this context, the Plantinauv project was settled to perform biological and chemical evaluations of under-investigated medicinal plants from this area, with the aim of providing scientific data to support the development of innovative anti-inflammatory herbal products for nutraceutical and cosmetic applications. Among several plants which were screened for their anti-inflammatory activities, the present study highlights the results of a bio-guided fractionation of one of them, Luzula sylvatica, a plant from the Juncaceae family. We demonstrated the activity of the crude methanolic extract and some fractions on several targets with chemical and biological tests and isolated 9 products, mainly from the phenanthrene family. Among them 4 new natural compounds were identified. Finally, biological tests were performed on isolated products mainly on ROS and cytotoxicity in order to exhibit their potential as anti-inflammatory drugs.
Biography:
Dario Rusciano has completed his PhD at University of Catania, Italy in 1979. He has been involved as Post-doctorate and Project Leader in basic research on cancer metastasis at the Sclavo pharmaceutical company of Siena, Italy from 1982 to 1989 and then at the Friedrich Miescher Institute of Basel, Switzerland until the year 2000. He then shifted his interests towards translational research in ophthalmology, working as lab leader for the next 7 years in SIFI, a pharmaceutical company based in Sicily, Italy and then at Sooft, another pharmaceutical company now owned by Fidia Pharmaceuticals, Abano Terme, Italy, where he has been appointed as Scientific Director.
Abstract:
Fatty acids are key elements in the regulation of cell metabolism and survival, and more recently they have been involved also in the regulation of macrophage activation and their transition between the pro-inflammatory and the anti-inflammatory state (M1 and M2). Inflammation and the persistency of macrophages in their M1 pro-inflammatory state strongly participate to the development and progression of many diseases, including those involving the retina and the optic nerve. More specifically, Age-related Macular Degeneration (AMD) and neuritis of the optic nerve are characterized by inflammation, gliosis and infiltration of activated macrophages, finally leading to irreversible injuries of the visual system. These events can be recapitulated by mouse models, either subretinally injected with PEG-400 (AMD) or treated by intraperitoneal injection of the Myelin Oligodendrocyte Glycoprotein (MOG) (optic neuritis). We present here data showing that treatment of these animals by oral administration of two different fatty acids-based food supplements (Macular-FAG® in the case of AMD and Neuro-FAG® in the case of optic neuritis) mitigates the inflammatory response in the retina of pathological animals and also improves their electrophysiological response to light stimulation
University of Corsica, France
Biography:
Dominique de Rocca Serra has completed her PhD from Bordeaux University, France. She was In Charge of genetic citrus improvement in an agronomic research institute. She then joined the University of Corsica and became Research Professor and works in collaboration with chemists on the antimicrobial activities of natural products.
Abstract:
Candidosis is today the most important cause of fungal infections in humans and Candida albicans, an opportunistic pathogen, is responsible for the majority of yeast infections, more and more frequent because of the increase of the number of immunosuppressed patients, the excessive use of antibiotics, immune-suppressor therapies. The number of antifungal agents is limited. The most commonly used antifungal for the treatment of candidoses belongs to the azoles family (Fluconazole, Ketoconazole and Itraconazole) and polyenes (Nystatin and Amphotericin B). Excessive use of these drugs is one of the factors that may favor the development of resistant strains to antifungals. That resistance is becoming a serious public health problem, which justifies the search for new alternatives with antifungal potential. Corsica, one of the largest islands of the Mediterranean, is a hotspot of plant biodiversity characterized by a high rate of plant endemism. So that more than 2000 species of plants grow wild in the island, 132 species being endemic. Among them, there are various aromatic and medicinal plants. Essential oils are mixtures of naturally occurring substances showing various biological activities. Numerous oils have demonstrated antioxidative, antifungal or anti-inflammatory effects. Several species of Mentha have been studied on their chemical composition, antibacterial and antifungal properties by culture tests (inhibition, CMI), transmission and scanning electron microscopy. The mode of action of molecules depends of their structure. For example cis-cis-p-menthenolide and mintlactone, bearing the same p-menthanolide framework, possess the α-β unsaturated lactone substructure. They differ only by the position of the double bond (exocyclic or intracyclic), which is probably responsible for the difference in antimicrobial activity
Manipal University Jaipur, India
Biography:
Kesri Nandan Sharma had completed BSc in Chemistry, MSc in Chemistry, PG Diploma in Computer Applications and is currently pursuing PhD in Chemistry at Manipal University, Jaipur, India; His research field includes standardizations, extractions, metabolite finger printing and chemical analysis of compounds isolated from medicinal plants and herbal drugs. He is presently working in State Drugs Testing Laboratory, Rajasthan, Jaipur. under Medical & Health Department, Government of Rajasthan, India and having more than 20 years of experience in analyzing of samples of pharmaceutical, ayurvedic and cosmetic products as per effective pharmacopeia, Drugs & Cosmetics Act, Indian Standards and self-developed validated methods.
Abstract:
Portulaca oleracea (common name Purslane) is an annual succulent in the family Portulacaceae and is perennial in the tropics with a cosmopolitan distribution. It has smooth, reddish, mostly prostrate stems and alternate leaves clustered at stem joints and ends and are common in fields, gardens, vineyards, lawns, driveways, dunes and river banks. Its yellow flowers open singly at the center of the leaf cluster for only a few hours on sunny mornings. Purslane is not only treated as wild plants in fields, but is also an edible vegetable rich in beneficial nutrients. It is an important medicinal plant with diverse pharmacological spectrum as it possesses many anti-oxidant properties and due to the high content of vitamins, minerals, essential fatty acids and other healthful compounds; therefore, the intake of purslane and/or its bioactive compounds could help to improve the health and function of the whole human organism. Purslane is a rich source of many nutrients like free oxalic acids, alkaloids, omega-3 fatty acids, coumarins, flavonoids, cardiac glycosides, anthraquinones, proteins, a-linolenic acid, b-carotene, mono terpene glycoside and N-trans-feruloyltyramine. The plant is reported to have versatile biological activities like antioxidant, antipyretic, antitussive, diuretic, hypolipidemic, antiulcerogenic, antiinflammatory, anticonvulsant, antimicrobial properties etc.
South Eastern Kenya University, Kenya
Biography:
Patrick Kisangau Daniel has PhD in Economic Botany from the University of Dar es Salaam, Tanzania. He is currently a Senior Lecturer at the Department of Life Sciences and Director, Wote Town Campus of South Eastern Kenya University. His research interests are in ethnobotany, bioactivity studies of medicinal plants, promoting livelihoods through socio-economically useful plants and conservation of threatened ecosystems. He has so far published 25 research articles in peer refereed journals.
Abstract:
Medicinal plants and other High Value Multipurpose Plant species (HVMPs) are vital part of the ecosystem especially in the arid and semi-arid areas, providing a range of inter-related environmental, socio-economic and health benefits. Their survival is however threated by their over-exploitation from the wild. The purpose of this study was to identify and document ethno-medicinal practices of plants and other HVMPs in Kitui County in South Eastern Kenya. This included historical and socio-cultural processes, norms, taboos and beliefs that influence ethno-practices and use of ethno-medicinal agents in healthcare systems. Open and closed-ended household questionnaires and Focus Group Discussions (FGDs) were used to gather information from the community. Data was analyzed using descriptive statistics in SPSS version 20.0. A total of 120 household respondents were interviewed in eight locations, two for each of four sub-counties visited. It was found that half of the respondents (50%) sought medical services from the conventional health facilities while a significant number (36%) sought medical attention from traditional medicines, meaning that the traditional medical practices are still highly regarded in the county. Most of the medicinal plants were harvested by uprooting and debarking as reported by 52.5% and 24.2% of the respondents respectively. Thus, most of these medicinal plant species have become vulnerable to over-exploitation. Other HVMPs which have been highly over-exploited in the study area are the African Sandal wood (Osyris lanceolata), Melia volkensii, Dalbergia melanoxylon, Ximenia americana and Balanites aegyptiaca. There is a need to enhance sustainable utilization of these plant species which have high potential to support local livelihoods.